The Lezyne Cateran Dirt Dash, a co-operation with the Cateran Ecomuseum in Perthshire and Angus, is a self-supported bikepacking event over two days, taking you around the dramatic scenery in the Cateran Ecomuseum. It is the perfect way to experience the rugged beauty of Scotland's only museum without walls. This event has a shorter route than the Dashes in Dorset and Dunoon; it's the perfect introduction to bikepacking in Scotland.
Here is what 2023 participants said about our Lezyne Cateran Dirt Dash:

'Such a friendly, well organised event with a lovely sociable vibe. Met and chatted with lots of interesting people. enjoyed the event – it delivered everything that I expected.'

'Great routes'

'An enjoyable introduction to the Cataran Trail.'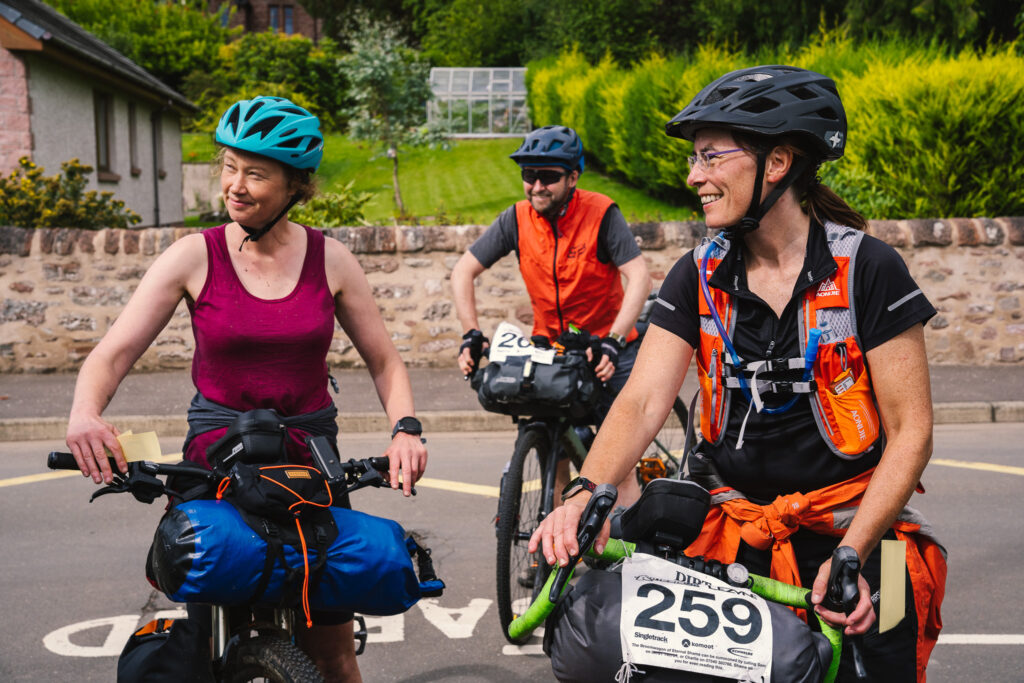 This event was originally made possible with funding from Paths for All and Inspiring Scotland.
Presented by

Entry (£95) includes …

GPX file for appr. 55 mile (89km) route through the stunning Cateran Ecomuseum in the Southern Cairngorms National Park

Electronic Rider briefing

Support vehicle if you need rescuing

Start and finish at a cafe

Overnight camping ca. halfway round

Chilled out camp location


---
---
What to expect from the event in pictures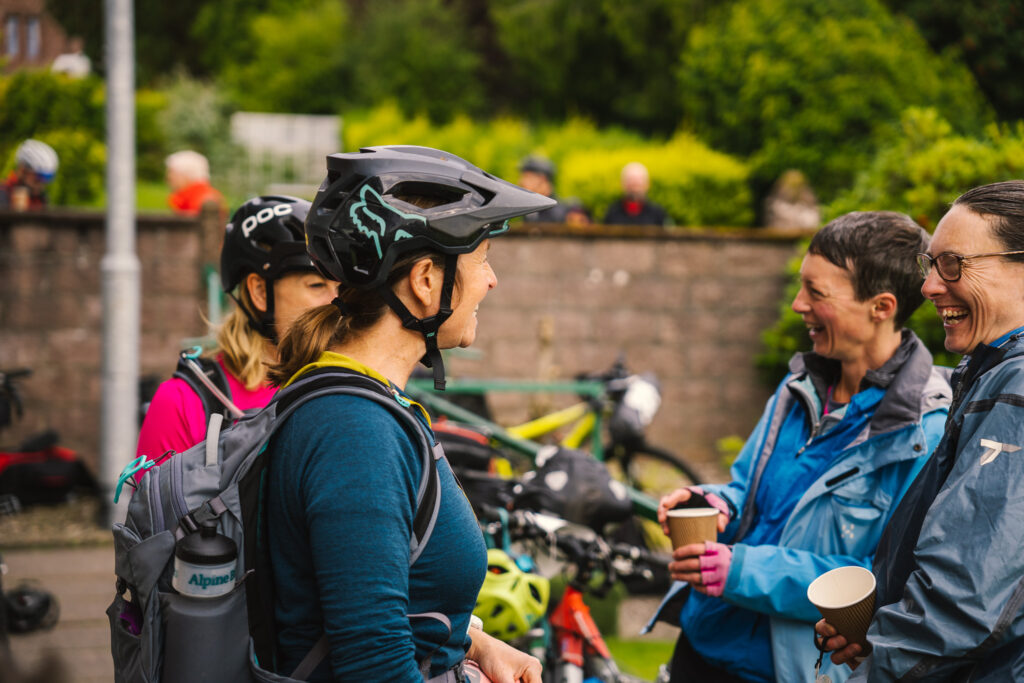 What to expect from the Cateran Ecomuseum
Here's what the media has to say about the Cateran Dirt Dash:
The Lezyne Cateran Dirt Dash is split over two days with an overnight camp.
Here is what else you need to know before entering:
When: Saturday 4 May to Sunday 5 May 2024
Format: non-timed, self-supported reliability trial with overnight camping
Route: Day 1 – 26 miles (42km) with ca. 1,000 m of climbing, Day 2 – 29 miles (47km) with ca. 600 m of climbing. Some technical sections that require pushing at times. Route is subject to change at this stage.
Navigation: The route will be supplied electronically before the event. The course is not marked, you are responsible for your own navigation.
Bikes: mountain bikes & gravel bikes (e-bikes are allowed, but we cannot guarantee charging points) with a minimum recommended tire size of 40mm, which must be in good working order
Terrain: Singletrack, gravel paths, forestry roads and public roads
Start: Saturday 10am in Alyth
Finish: Sunday afternoon/evening in Alyth
What is provided: Rider briefing, route/file for navigation, campsite, evening meal, breakfast, broom wagon
Camping: We provide a suitable place to pitch your tent with other riders, toilets, drinking water supply, catering. There are no other facilities (shop etc.)
Food: Riders will be provided with a complimentary evening meal and breakfast. Vegetarian, vegan and gluten-free version are available on request. You need to bring your own bowl, mug, fork and spoon.
Minimum kit: Helmet, front and rear lights, sufficient water, emergency blanket or sleeping bag, waterproof jacket, first aid kit, phone or GPS for navigation, multitool, spare tube, tire levers, puncture repair kit, tent/bivvy bag/tarp. You need to carry all your own kit.
Insurance: You will need your own insurance.
Refunds and Transfers: No refunds. You can insure your entry for an additional fee (service is offered by a third party). You can transfer your entry up until the closing date to another rider.
Registration & Rider Briefing
You need to register at the event. Registration is open on Saturday 4 May from 8am – 9.45am. All riders MUST attend a rider briefing at 9.45am.
Please refer to our Terms and Conditions for further information on refunds etc.
How to get there
By train: The closest train station to Alyth is Dunkeld & Birnam, about 20 miles (32 km) from the start. For timetables and fares check the Scotrail website, bikes need to be reserved in advance. We will supply you with a GPX file how to get from there to the start in the rider briefing.
By bus: Ember runs electric bus services from Edinburgh or Glasgow to Dundee, which take bikes for free. Apollo Way, on the outskirts of Dundee, is the closest station to Alyth, and we will supply you with a GPX file how to get from there to the start in the rider briefing. The cycling distance is around 15 miles (25km). You can book tickets and bike spaces here.
Parking: Limited on street parking is available in Alyth.
Where to stay
A map with cycle-friendly accommodation providers can be found here.
Here are a few more rules:
It's not a race, it's a reliability trial!
Stay cool, be nice, don't hurt yourself or others.
If you don't know what is around a corner, assume it's a steep drop-off.
Cycling on public roads carries risks and that you are aware of these risks.
All bicycles in your party will be ridden safely and responsibly at all times.
You will obey the law. Whilst using public roads, all riders must observe the Highway Code. If cycling off road, please stick to the route and exercise due care to all other users. Stick to the Outdoor Access Code!
Cycling at night is more dangerous, all bikes will not be ridden at night unless lights are used.
A cycle helmet must be used at all times.
You understand that bicycling is a hazardous activity. You understand that the sport of bicycling and the use of this equipment involve a risk of injury to any and all parts of the user's body. You agree to freely and expressly assume and accept any risks and all injury to the user of this equipment while bicycling. You understand that bicycle protective gear such as helmets and gloves are recommended, but they do not eliminate the risk and may not reduce the risk of injury in the event of an accident.
You agree that you will release the organisers from any and all responsibility of liability for injuries or damages or to any other person. You agree not to make a claim against or sue this organiser for injuries or damages relating to this event.
Don't be a dick.
Don't ever drop litter!
You allow us to film and photograph you and use those images for promotion or documentation.
Use public toilets or toilets on the campsite. If not, use a trowel to bury your s'** and stay well away from water for your comfort break.
Icons by Icons8.